Versace took fashion media to the next level for their Spring and Summer 2018 Ready-To-Wear collection, making it a major show stopper. Their Ready-To-Wear collection was a fashion walk back down memory lane. A tribute show to the late fashion icon Gianni Versace, it was simply sensational. Now every person on the planet wants to own a piece of this historical collection, including us!
Versace SS 2018
As reported on vogue.co.uk, Donatella Versace reached out the original Supermodels to celebrate the life and work of Gianni Versace! She said, in a show that marked the twentieth anniversary of his tragic death. "I finally found the courage to really go to the archives and pay tribute to Gianni," Donatella explained in a small gathering before the show, noting that "it took a bit of pain" to get to a place where she was comfortable dealing with his legacy. "In one show you can't really touch on everything Gianni did." But she did her utmost, in twelve segments presented by current top models clad in outfits covered in her brother's original prints. "Gianni was joy, he was happiness, full of life; and these prints were a big part of his personality," Donatella said.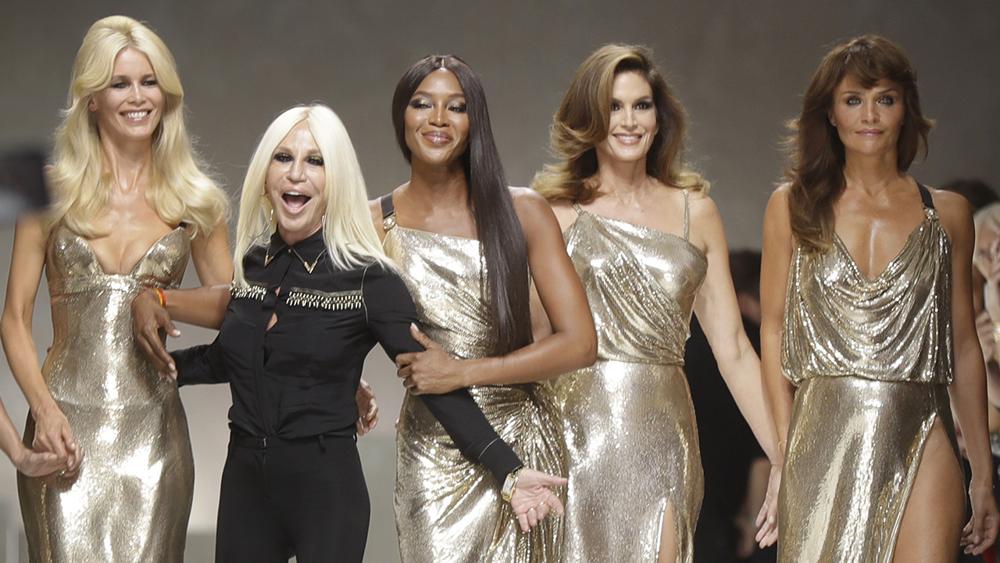 Beauty icons Naomi Campbell, Cindy Crawford, Christy Turlington and Linda Evangelista walk arm-in-arm down Versace's runway for the finale….Proving Supermodels never run out of style.
Hint: Tributes and heritage are superior to launch seasonal fashion campaigns.