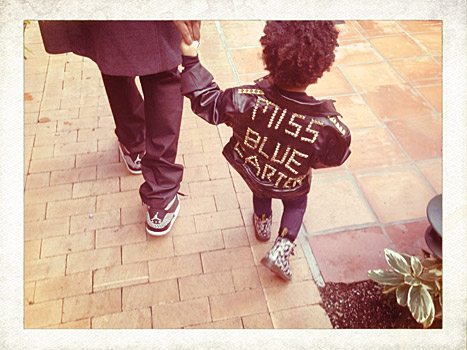 photo credit Beyonce via Facebook
Designer baby clothes are big business and even high profile celebrity babies want a claiming stake in this booming industry. Fashion designers are quick to take to their social media accounts by flaunting when celebrity kids are seen wearing their gear. It's like the ultimate honor and the bigger the celebrity parents the bigger the celebrity baby brand. Yelp, "celebrity babies" are big brands these days. Which is why the celebrity baby bump is worth tons of promotional brand awareness and many celebs are rushing to cash-in…..Could that also be a little too much?
CharmPosh.com  is the leader in curating kids designer clothes, designer baby clothes, and even best family vacations. The CharmPosh digital magazine apps are available exclusively for now on the App Store and profiles the best in kids designer clothes. Kids boutiques are often looking for a way to be found among the competition especially for designer baby clothes.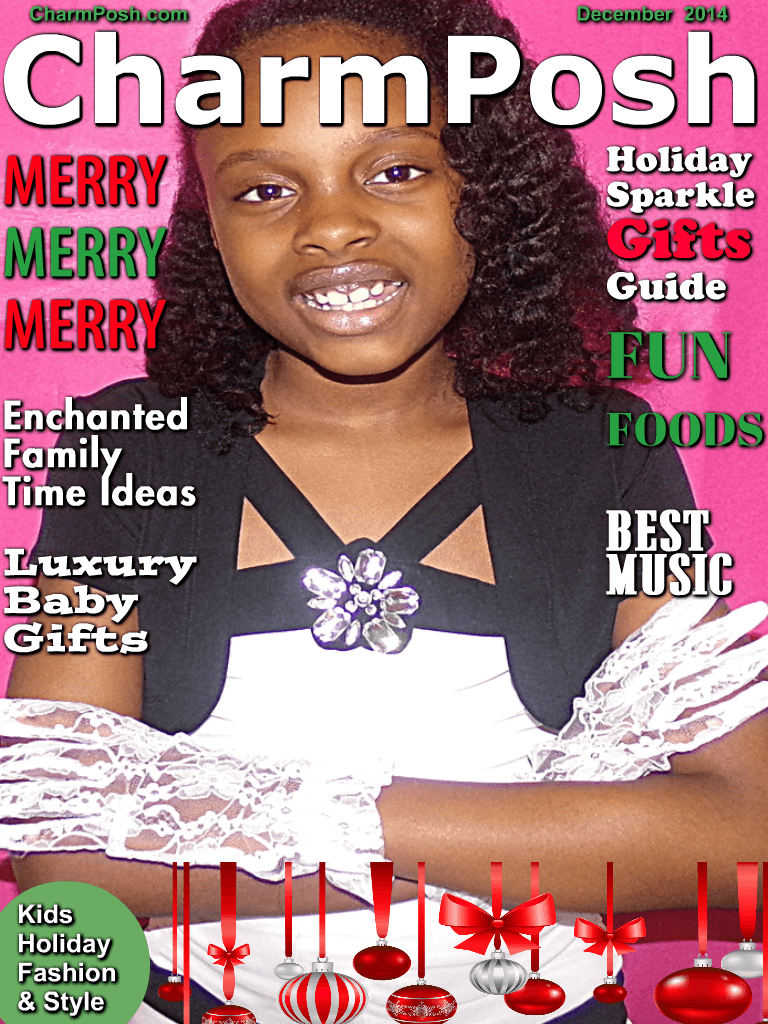 photo credit App Store
This is where CharmPosh assists with discovery by often profiling kids fashion designers and kids boutiques. Download CharmPosh Magazine Mini app for the iPhone, iPad, and iPod on the App Store and iTunes. Download CharmPosh Magazine for the iPad only on the App Store and iTunes.
Blue Ivy Carter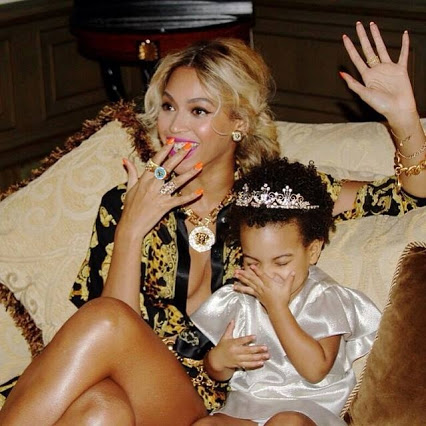 Photo credit Beyonce via Instagram
Even Jay-Z and Beyonce want in on the designer baby business. Hoping to make Blue Ivy name a trademark for use for future line of baby cosmetics, diaper bags, baby strollers and other wonderful must have toddler accessories. However, the Washington Post pointed out that there is one very lucky boutique in Sturgeon Bay, Wisconsin. You see, this clothing store called "Blue Ivy" filed for trademark before Beyonce was even pregnant and received approval on Aug 23rd. Now these lucky store owners can use "Blue Ivy" on any original products they sell. Or they might just sell said trademark to Jay-Z and Beyonce for a handsome price??
How can kids fashion designers and kids boutiques get started in trademark marketing? It's a practical solution to create brand awareness and credibility. Actually, you don't always need to register a trademark to use it and claim stake in ownership.
Here is how you can pull off your own trademark or service mark for designer baby clothes.
1. Make sure no one else owns or is using the trademark or service mark you would like to use.
2. Claim rights by adding "TM" (Trademark) or "SM" (Service Mark) through use in interstate commerce which alerts the public to your claim.
For goods, "interstate commerce" generally involves sending the goods across state lines with the mark displayed on the goods or the packaging for the goods. With services, "interstate commerce" generally involves offering a service to customers in another state or rendering a service that affects interstate commerce (e.g., restaurants, gas stations, hotels).
Registration is not required, you can establish rights in a mark based on legitimate use of the mark. However, owning a federal trademark registration on the Principal Register provides several advantages, e.g.,
constructive notice to the public of the registrant's claim of ownership of the mark;

a legal presumption of the registrant's ownership of the mark and the registrant's exclusive right to use the mark nationwide on or in connection with the goods and/or services listed in the registration;

the ability to bring an action concerning the mark in federal court;

the use of the U.S registration as a basis to obtain registration in foreign countries; and

the ability to file the U.S. registration with the U.S. Customs Service to prevent importation of infringing foreign goods.
Any time you claim rights in a mark, you may use the "TM" (trademark) or "SM" (service mark) designation to alert the public to your claim, regardless of whether you have filed an application with the USPTO. However, you may use the federal registration symbol "®" only after the USPTO actually registers a mark , and not while an application is pending. Also, you may use the registration symbol with the mark only on or in connection with the goods and/or services listed in the federal trademark registration.