Miami is SO luxury and those who love MIA also love MiamiVIPOffers.com . Miami represents virtually all that is ultra luxury and one city that knows how to engage as well as attract their audience.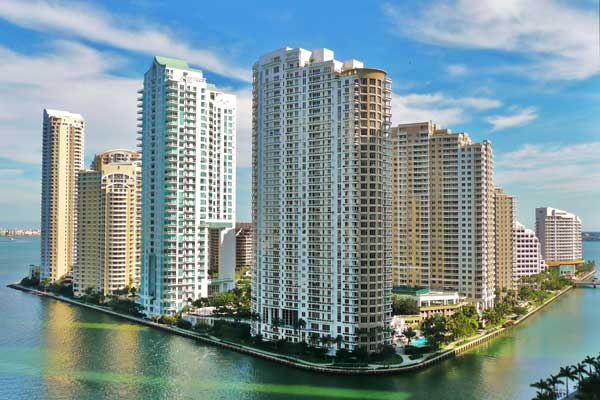 SUPPORTED BY A NEW BRAND CAMPAIGN…IT'S SO MIAMI!
The Greater Miami Convention & Visitors Bureau expresses the destination's evolution in its new, updated brand campaign.  The city's landscape has evolved with the new cultural attractions (the New World Center, New Marlins Stadium and upcoming openings of the Miami Art Museum and Miami Science Museum in 2013) and the emerging art, design and downtown districts.  Visitors have more choices with the new hotels and renovations and easier travels with the $7 billion investment in Miami International Airport's new and expanded facilities.  Capturing the true essence of the destination in its new advertising campaign, impressive contrasts of what locals and travelers enjoy about the destination grab attention.  From showcasing a bikini-clad blonde taking in an art exhibit to a hot orange sports car parked in front of a Cuban Coffee Shop, the series of what daily life is like in Greater Miami and the Beaches for all demographics comes to life. And while a picture can say 1,000 words, in Miami all they need is three – IT'S SO MIAMI!
With record breaking tourism figures and more than 13.4 million overnight visitors last year to its pristine beaches, vibrant attractions and events, delectable restaurants and luxury hotels, resorts and spas, Greater Miami and the Beaches has evolved from a warm winter escape to a thriving year-round, vacation, meetings and conventions destination.  Attracting visitors from all corners of the globe in droves, the Greater Miami Convention & Visitors Bureau has significantly expanded its sales, marketing and public relations efforts to support this growth.
Already strong in Germany and the UK, GMCVB finds emerging middle classes in several European countries are fueling travel to Miami.  With demand in France, Scandinavia, Spain, Russia and the Netherlands rising, the GMCVB is adding support in these markets in a number of ways.  A new office will open in Stockholm, and a new representative will be appointed in Moscow, Russia. The Bureau has also recently hired a new public relations firm in France and Italy.
Crucial for continued growth of Greater Miami's Travel and Tourism industry is the new and expanding air lift being supported in a number of gateways including: American Airlines daily service from Barcelona, a third daily flight added by British Airways from London-Heathrow, increased frequency from Dusseldorf and Berlin on Air Berlin, new service from Moscow on Aeroflot (3x weekly), from Prague (2x's per week) with Travel Service, an increase in Zurich-Miami frequency (from 7x's per week to 11x's per week) on Swiss Airlines and Lufthansa's A380 service to MIA.
BRAND USA, U.S. TRAVEL ASSOCIATION AND VISIT FLORIDA PARTNERSHIPS
IT'S SO MIAMI comes on the heels of the highly anticipated 2011 launch of Brand USA, a public private partnership with the mission of promoting increased international travel to the United States. More than 97% of all visitors to Greater Miami and the Beaches arrive by air, and more than 48% of overnight visitors to Greater Miami and the Beaches are international, the highest percentage of any destination in the U.S.   As the #2 port of entry into the U.S., Greater Miami is well-positioned to benefit from the Brand USA initiative.
With Visit Florida's expanded resources, the GMCVB plans on leveraging fully from additional marketing programs and opportunities to continue to showcase the Miami destination. "Travel and Tourism is Greater Miami's #1 industry," says Talbert.  "It's a top priority for the GMCVB to work with our local, state and national government and industry partners to grow the Travel and Tourism industry for our community.  More visitors generate more jobs, which ultimately contributes to the economic well-being of our destination."
With representation in 38 countries covering 45 international locations, the GMCVB is working in conjunction with representatives of Visit Florida, the state's tourism and marketing agency, to meet the growing demand of the BRIC markets (Brazil, Russia, India and China).