Cheetos luxury holiday look book is stunning! For anyone who thinks the Cheetos luxury holiday look book is not real, we can officially confirm that you can purchase every single item on the list! Cheetos is joining this illustrious group with the release of a legendary holiday book showcasing an assortment of this season's must-have gifts. Each item is inspired by the Cheetos essence of exceptionally spectacular fun and puts the true meaning of opulence into the holidays.
Each year, holiday catalogs and gift gurus share their most unique and coveted gift items of the year. Cheetos unveiled the brand's first-ever online store, featuring a never-before-seen collection of luxury items to meet the desires of every grown-up on your holiday list who needs a special dash of Cheetos fun.
Cheetos Luxury Holiday Look Book
These exclusive limited-edition gifts include:
Eye of the Cheetah from the Chestora Jewelry Collection – The dazzling Eye of the Cheetah 18k yellow gold ring boasts a magnificent 4.7 carat orange sapphire, and these one-of-a-kind pieces are adorned in more than 190 black and white diamonds. $20,000.00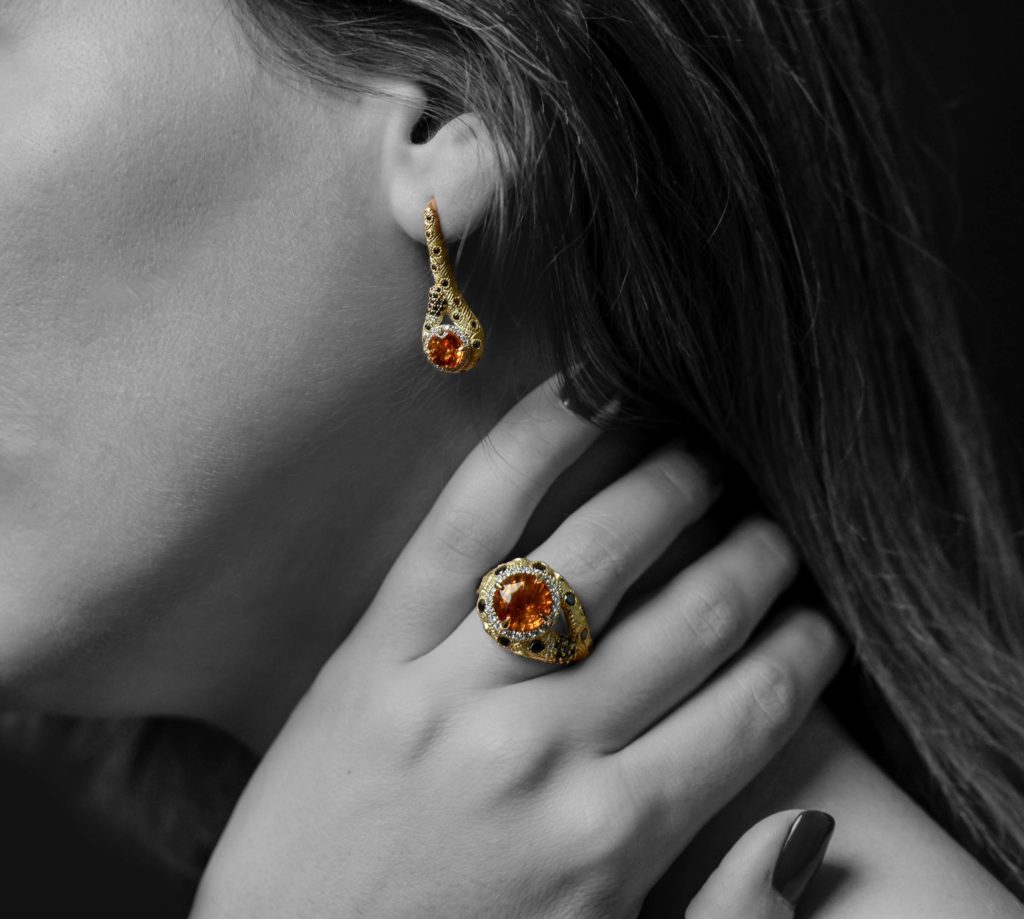 Colour de Cheetos® Bronzer – This luxurious bronzing crème provides seamless coverage and vibrant Cheetos glow for those who want to achieve a basked-in-Cheetos look year-round. $11.99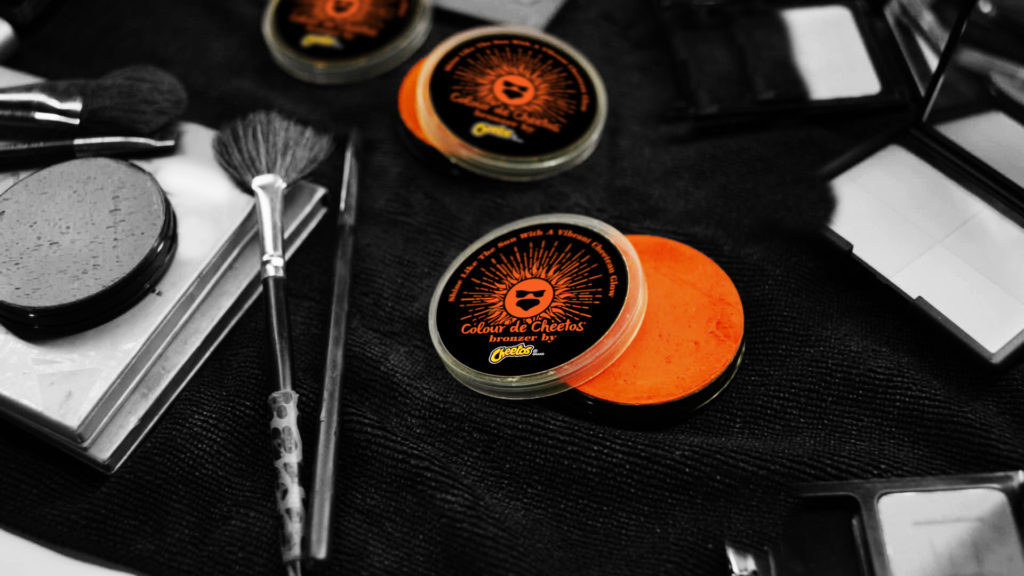 Chester Cheetah's Cheesy Cuffs – Using an exact clay mold of Chester Cheetah's paw and shrunk to scale, these sterling silver cufflinks are the perfect blend of a functional and ornamental finishing touch for your bespoke attire. $69.00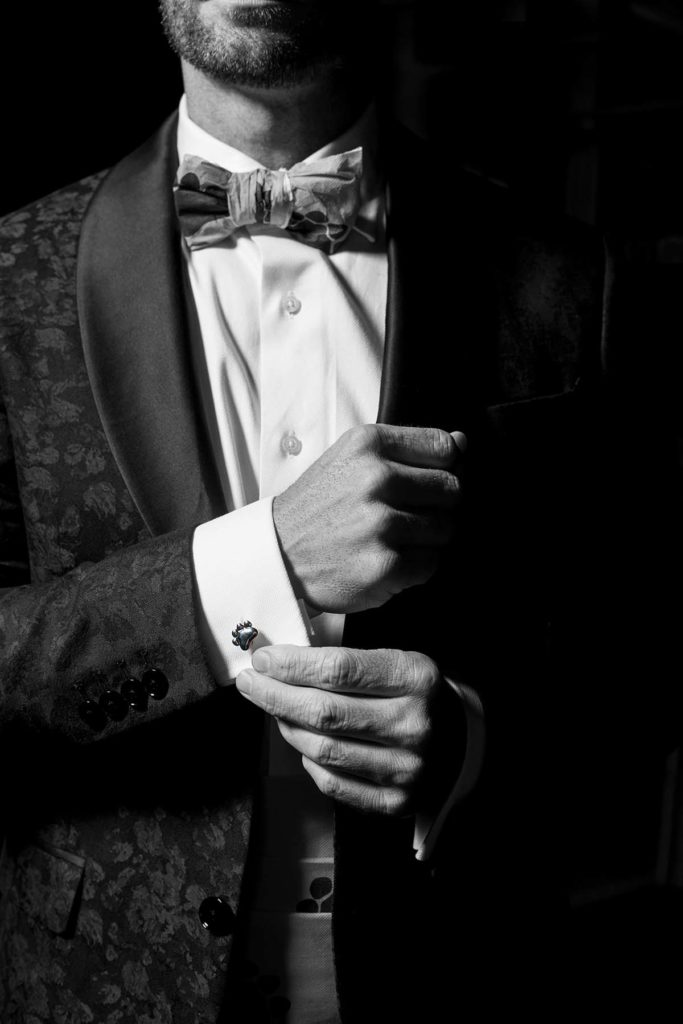 Cheeteau Perfume – Crafted from hand-extracted cheese oils, this ravishing scent embodies the irrepressible aroma of Cheetos and lures the most remarkable admirers. Following its wildly successful limited-time launch in April 2014, Cheeteau is back for those clamoring to get their paws on the one-of-a-kind fragrance. $18.99
Flamin' Hot® Pants – This season's must-have-on-my-body holiday gift. These premium-quality spandex leggings are perfect for any kind of body type, in any kind of scenario. $59.99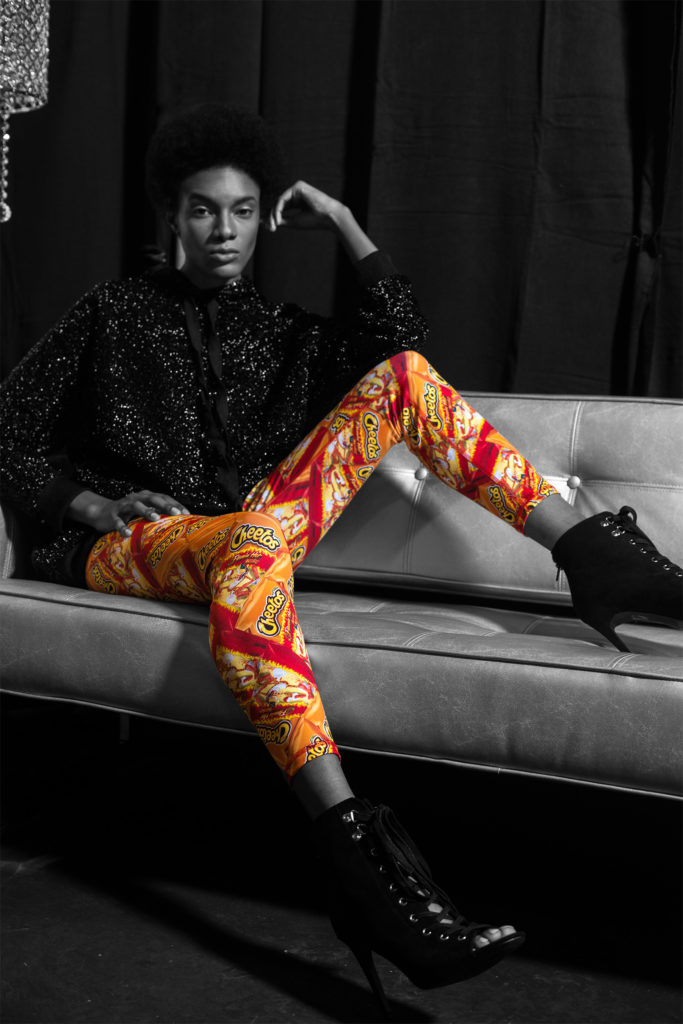 From the finest loungewear and paw-shaped furniture to Cheetos-hued bronzing crème, the Cheetos Store offers fans an exclusive collection of the most magnificent and lavish holiday gifts at www.CheetosStore.com.